The ELMET dosing system SMARTmix TOP 7000 Pro has been awarded "product of the year 2023" by the readers of german "Kunststoff Magazin".
Among 40 nominees in five categories, ELMET has been voted second best in "periphery". The dosing system SMARTmix TOP 7000 Pro convinced with the smallest footprint, its new pump unit and the fully automated drum change.
The winners in category "periphery" are:
Motan, swift by motan
ELMET, SMARTmix TOP 7000 Pro
Coperion, Seitenbeschickung ZS-B MEGAfeed
CEO Harald Wallner und project manager Raphael Stöttner received the award during the ceremony in Haar/Munich.
Photo Credits: WEKA Business Medien GmbH, Andreas Schebesta
Read more about it in Kunststoff Magazin (German only).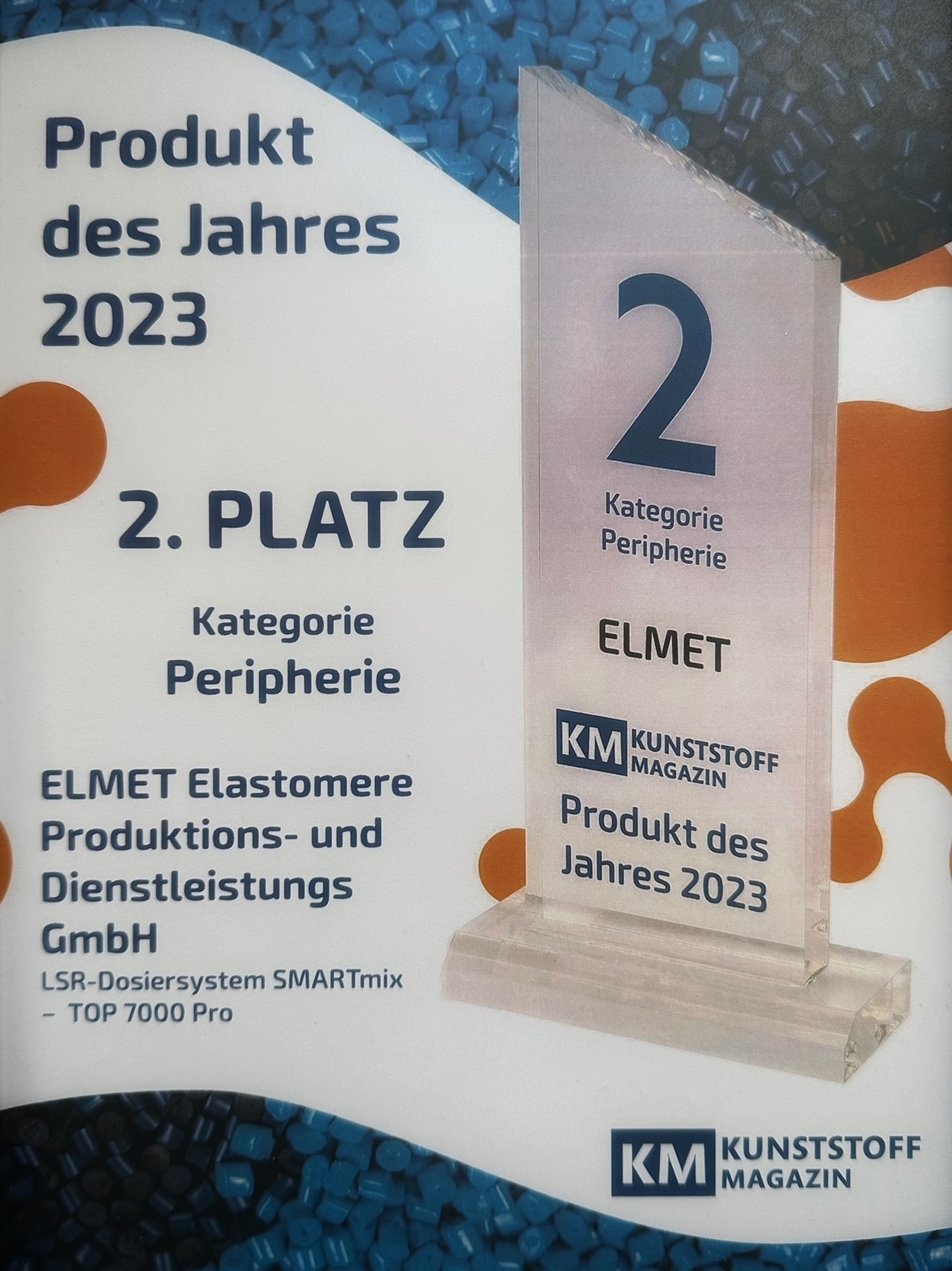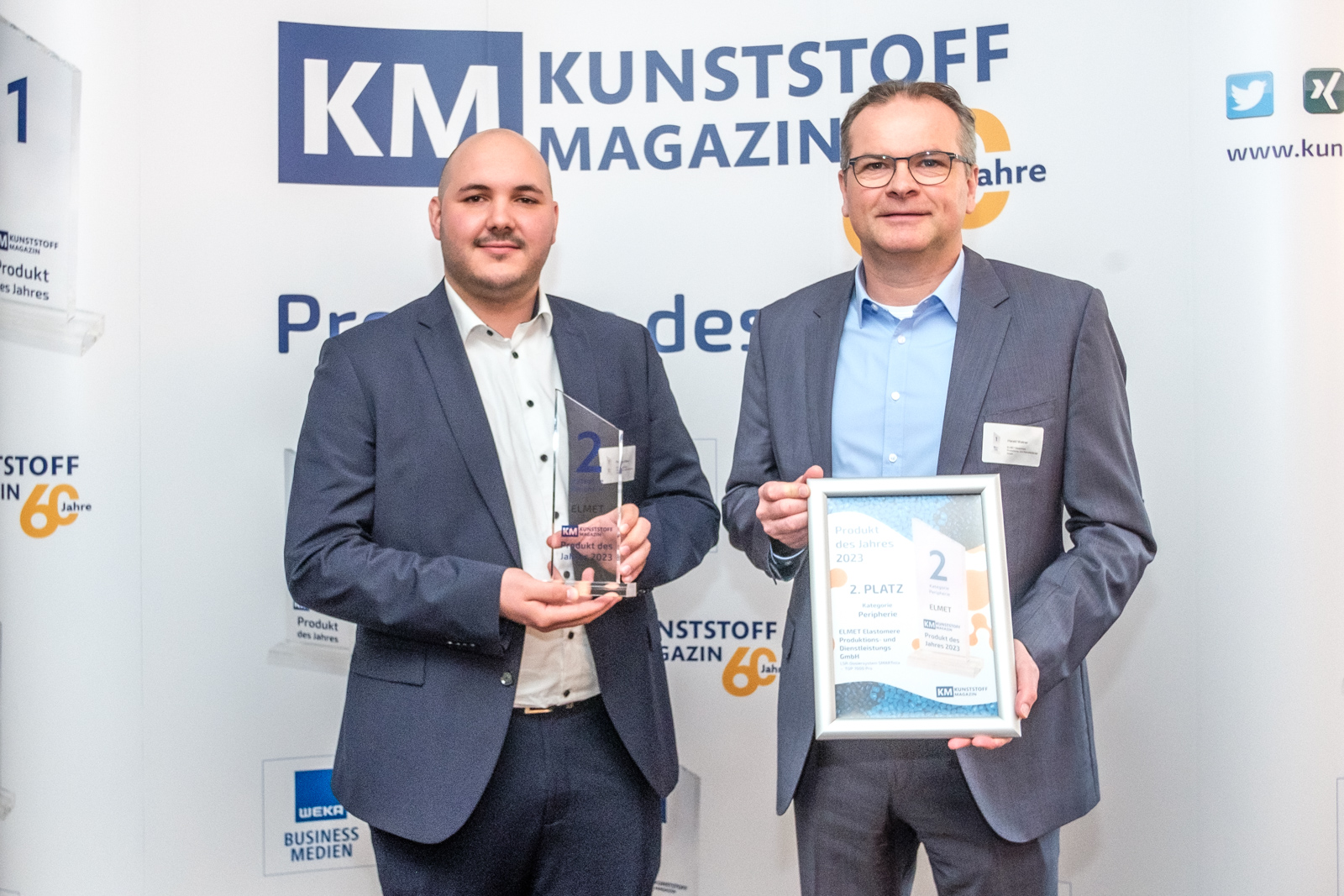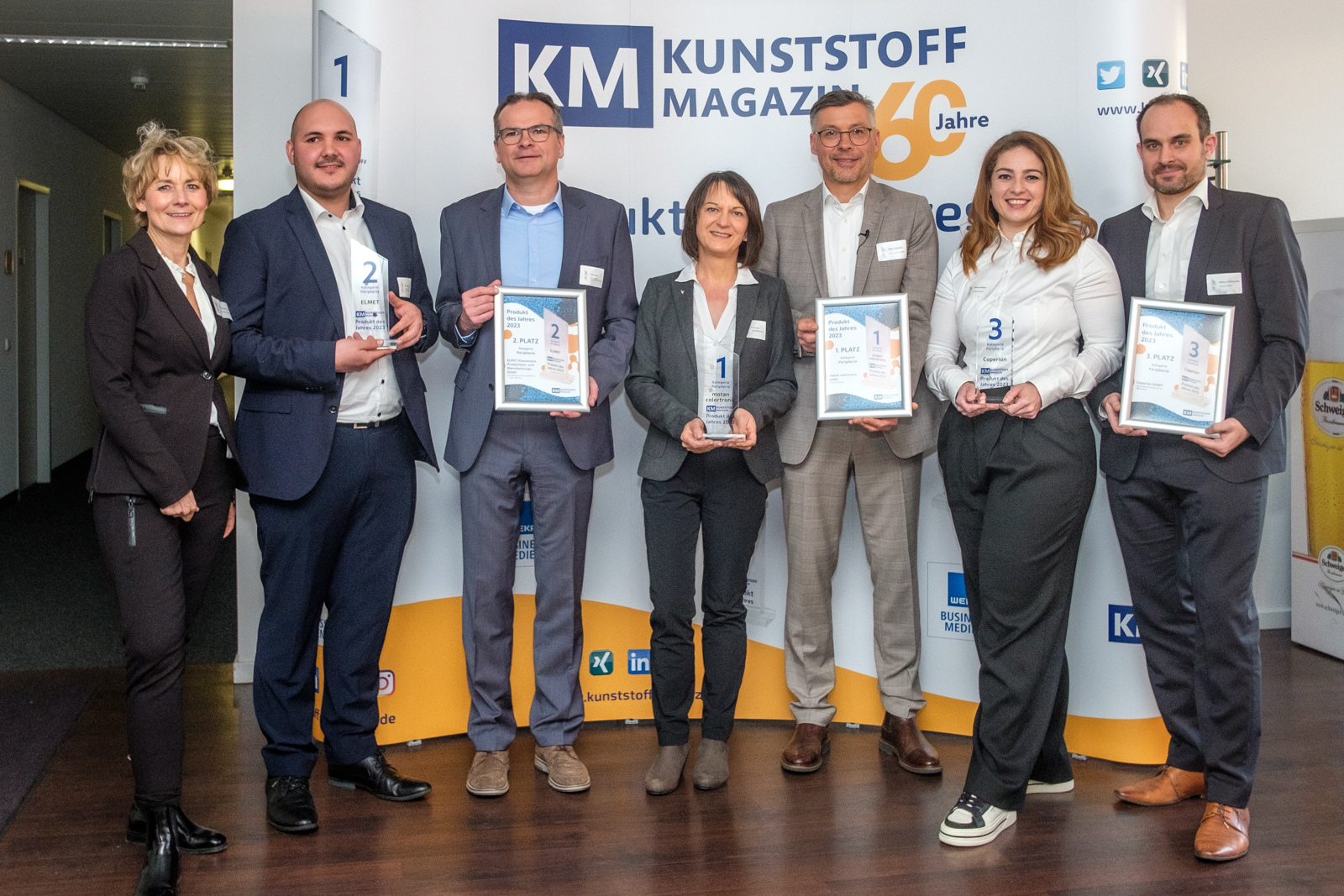 hide